We already know that felt is an incredibly versatile textile that has many uses. Apart from the fashion industry and creative art projects, you will also find the felt seal as integral components of machinery and other tools.
In this article, we will learn more about felt seals, types, uses, and advantages. You will also discover how to order the best quality seals for various applications.
Chapter 1. What Factors do You Need to Consider When Choosing a Felt Seal?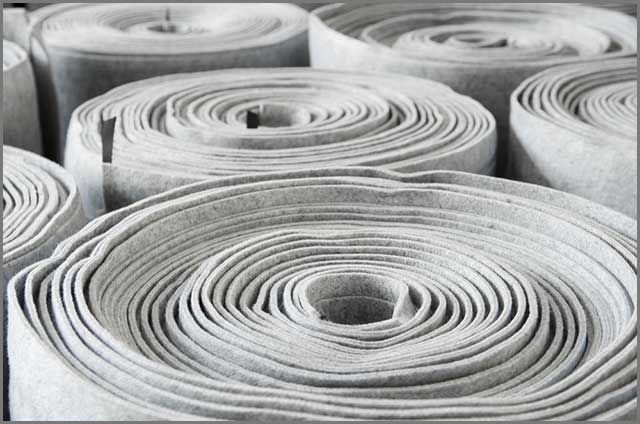 Felt seal is pressed fibre to prevent leakages or connect two items. We mostly use wool to make these seals, although synthetic textile can be an alternative. It is a type of mechanical seal used in many industries.  
You can find the felt seals of different hardness, and their use may depend on that. The reason why this is a popular sealing option is that you can expect excellent resilience and oil absorption capabilities. That is what makes this material versatile for various applications.
Thickness may vary from 1/8 inches to more than two inches (1-50mm). The density you will select will depend on your desired application.
If we are talking about industrial use of the felt seal, you want to go with top-quality materials. That means you should choose only wool felt seals, which are more durable to standard nonwoven and needled seals. Not only you can get them at affordable rates, but you will get an excellent ratio between price and quality. It will be a reliable solution that ensures your application runs smoothly.         
Chapter 2. What Types of Felt Seals are Available?
We can divide felt seals in various categories, but the important thing is to pick a suitable option for your application. You might need a technical felt seal or a machinery one which can handle high pressure. You can consider compressed seals only in situations without rubbing contact. The manufacturers soak these units in oil and then use oil film for lubrication and separation.
Industrial quality seals are required for high-pressure and other extreme conditions. They can maintain severe environments and ensure that everything works smoothly.
Hardness
The first division of felt seals depends on hardness. If we are talking about density, you want to find units with at least 0.18g/cm3. However, please note that these are rather soft seals, which means you can maximize their absorption characteristics quickly. Once that happens, they will start leaking oils and lubricants.
You can also go for materials that are denser and harder. However, the rule is that hard wool felt seal is more expensive than the soft one. That still keeps it budget-friendly, but if you want to control costs, you don't have to look for more density than needed for your application.
Colors
The next division relates to colors. If aesthetics are important to you, feel free to choose felt seals of different colors. People often go with black and grey as those seals do not attract attention, and fit into most environments. However, you can also consider cream, white, and other colors. The best distributors will listen to consumer's requests, and ensure to dye the seals to the required colour.
Shapes
Apart from picking the colour and hardness, you can also pick the shape of your felt seal. Does your application require a square seal? Or you believe that a triangle shape would be a better fit?
The manufacturers can do felt seals in any shapes you can imagine, including rectangles, squares, trapezoids, triangles, circles, etc. it is up to you to decide which shape you need. We suggest checking out your application and assessing the shape that fits it best. From there, it should be easy to find the most suitable option and ensure adequate results.
Pressure Seals
If you are considering using felt seal in industrial environments, the chances are that they will need to work in high-pressure conditions. Laminated seals can be a smart choice to meet the specific requirements of your application. That way, you can expect the product to perform multiple functions. If you need your unit to maximize both dust prevention and oil retention, these seals can meet your expectations.
The manufacturers are capable of being incredibly accurate, and it only depends on your requirements. If you specify precise measurements, the seals can meet those demands to ensure they fit your application perfectly.
Chapter 3. What is the Use of Felt Seals?
In this section, we will check out some major uses of felt throughout different industries.
Felt Oil Seal
The manufacturers use soft felt with exceptional flexibility that can endure rubbing against the housing or shaft while ensuring there is no fluid or oil leakage. You will also notice that these seals maintain shaft contact with their cushioning capabilities.
The idea is to keep the lubricant in place, which means it shouldn't be able to escape or enter the machine. You will often find this seal type in tractors and other machinery. Furthermore, it is an essential part of many machines.
Dust Felt Seal
If you don't want any dirt and dust going into bearing, you should go with specialized dust felt. The idea is to keep any debris away and ensure it doesn't affect ball bearing operation. If you use these seal in bearings, they will act as isolators. That means their task is to keep any dust away and prevent it from entering the bearings.
Door Felt Seal
You don't want to deal with any air leakage once you close the door. That is where door felt seals could be of huge importance. Imagine if your room has a heating and cooling system. You want to ensure to maintain the insulation at the highest level. You don't want the air from outside, disrupting the temperature in the room.
Ball Bearing Felt Seal
If you are using seals for this application, we recommend going with grease lubrication. The good news is that these are cost-effective, and they have a simple working process. Additionally, they can withstand high temperatures.
Other Uses
Here are some other common uses of these products:
Ball mill machines – if you are a mining industry expert, you are probably familiar with ball mill machines. It uses felt seals in trunnion sealing. You may also find seals that hold batter doors, as well as valves and pumps.
Dryers – the popular household appliance may use these seals to hold the gap between the cabinet and the drum. It is an addition that can keep the clothes safe during operation. These can easily be replacedonce they wear out.
Automobile industry – you may find these in washers used in this industry, as well as in some other components.
Plummer block – the goal is to prolong the lifespan of the bearing even if it dries up. These seals are effective as rotating shaft support in pillow block bearing.
Chapter 4. What are the Benefits of a Felt Seal?
Versatility is not the only advantage of felt seals. Here are some other benefits that you can expect from these materials:
Excellent resistance to chemicals– the material can absorb grease, oil, was, and other compounds. That is what makes felt seals suitable to use in lubricants, solvents, fuels, water, etc.
Resilience – if you choose high-quality wool felt, you will be surprised by how effective it is in withstanding severe weather conditions. Whether it is constant pressure, wear, and there, or harsh environmental factors, these seals can continue delivering continuous results.
Absorbing oil – although it has other advantages, many users felt seals for storing oil.
Polishing – the seals can capture any abrasive compounds, which polishes and protects the surfaces.
High-temperature application– you can use wool felt in up to 250F, but synthetic materials can withstand up to 400F. The material also works in cold environments as it can function as long as the temperature is not lower than -60F.
Shaft speed – the experts suggest that you shouldn't use these seals in environments where the FPM is higher than 2,000. You can design smooth and hard shafts, and use generous seal lubrication to make them accommodate 4,000FPM, but that is only for extreme application.
Filtration – depending on the type of seal you choose, the products will identify and remove particles as tiny as 0.7 micrometres. It is an excellent way of protecting your application and ensuring it works smoothly regardless of dust and debris.
Chapter 5. Where Can I Get a Felt Seal?
The easiest way to get felt seal is to order it online. You can receive the desired seals to your doorstep quickly. We offer industrial-grade felt seal of the highest quality, and we are ready to meet any bulk orders.
We guarantee the best ratio of cost and quality and felt seals that can ensure consistent and durable results with various applications. Get in touch with us today and learn why thousands of customers were delighted with the quality of felt seals we deliver.
Summary
Felt seals are incredibly versatile products that you can use throughout many industries. If your application needs to prevent leakages, you can seal any gap with these seals. The crucial thing is to pick the right seal for your requirements. As long as you choose properly, you will benefit from many advantages and long-lasting results of these products!